Views could be lost
Citizens of York, as well as the millions of tourists who come to visit our city each year, marvel at the fabulous ancient architecture - The Minster, York City Walls, and Clifford's Tower.
Yet the City Council seems only concerned with how many shops can be crammed in and around our heritage, regardless of whether these shops can be filled.
While we all need shops, we need more to protect and preserve what is special about York. That's why people come here after all !
Shown here are two York city views of Clifford's Tower which would be lost forever if the Coppergate II development was allowed to go ahead.
Our cityscapes are important. We should not permit our heritage to be subsumed by cheap and tawdry shopping malls.
Download the entire leaflet on the Lost Views as a PDF file here (size 800k).
Click here to find out what more you can do to help.
Our city is not for sale!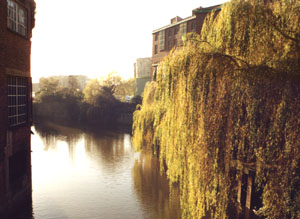 Clifford's Tower viewed from Foss Bridge on Piccadilly, central York.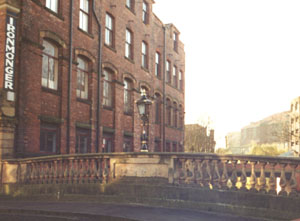 Clifford's Tower peeps out from behind the original prison-like Coppergate development in the distance. The imposing side of FR Stubbs, former ironmongers shop, dominates the photo (though this building looks far more impressive from the front ! )